November 8th, 2013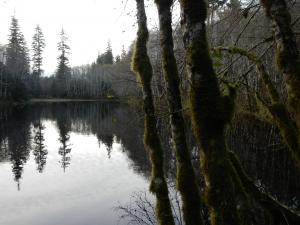 I took around 20 images on my walk and was pleasantly surprised with the results. This image immediatly lept out at me and is so completely different from any image I have ever taken. The lighting was perfect, the rain was perfect and I am proud of this shot.

Google+ seems to be the way things are heading. I have spent the last few days adding a G+ profile which will be focused mostly on my photography endeavours interspersed with some of our cruising adventures. Drop by and say "hi".

Opened a new contest yesterday. http://fineartamerica.com/contests/a-different-look-at.html?tab=overview

Have a look and see if you have something you want to enter.

Temperatures are dropping, sunset tonight was at 3:48. There is light snow on the more distant mountains but I'm thinking we will see it here in the next 10 days to two weeks. Woohoo!!!! Snow pictures.
October 30th, 2013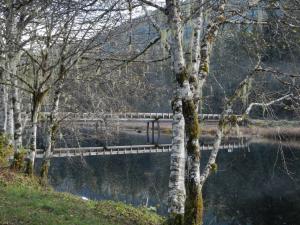 It is pouring rain outside at the moment and too dark out to think about grabbing the camera and going for a walk. Editing shots taken while hiking with a friend a few days ago and am pleased with what I got.
I have started experimenting with photo editing tools and uploaded my first attempts last night. In general I am pleased with how they came out and can see how and why people get hooked on altering photos. I used three photos that I normally would have been deleted for one reason or another and spent about a half hour each cropping and editing. I'm still not sure this is the direction I want to take and have put the altered photos in a seperate catagory as in my mind they no longer classify them as actual photography.

Any thoughts on editing? How much time do you spend on editing a photo and is it something you always do or only sometimes?
October 29th, 2013
Whew it has been a beautiful the last few days. Grabbed my camera and with another friend who loves taking pictures and who also has a car, we drove 20 miles outside of town and visited "Man Made Hole". Part of the Tongass National Forest the park is basically a well maintained trail around a very small lake created to make a good swimming hole. My camera battery died just as we were getting ready to leave and I have not had a chance to check the shots yet. Lighting was O.K but would like to go back again when it is better.


October 21st, 2013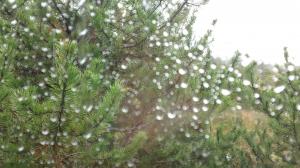 It has been raining almost a week non stop. We are house sitting for a time and off the boat. I love housesitting as it presents some great photo opportunities.

Looking out the back window at the wild muskeg. One day I will find the perfect camera. I see in my mind what I want to accomplish but can't quite get the image on my camera. Very frustrating sometimes. Close but not quite.


October 7th, 2013
Wow, major head slap! Haven't commited this mortal sin in years. Grabbed my camera to take pictures of the Humpey 500 go cart race and found the perfect spot for some action shots. Took one picture and a few moments of video and got that awful "out of battery" beep. Duh!

Oh well, I stood on the sidelines and enjoyed the show.
October 5th, 2013
Trip was a little more exciting than we had hoped. It is 40 miles from Wrangell to Petersburg by boat and we had planned to take two days to get there. but the weather front expected Friday arrived early so we spend an uncomfortable night at anchor in Deception Point cove waiting out 35 knot winds.

Will post more of the story on our Cruising Lealea blog later today. In the mean time....Got some great shots the afternoon we arrived at anchor and later today in Petersburg is the running of the Humpey 500. Who can resist the opportunity to photograph soap box races.
October 1st, 2013
Leaving Wrangell tomorrow morning to head for Petersburg, weather permitting. Looking forward to getting back on the water and hope to get some good shots along the way.
September 28th, 2013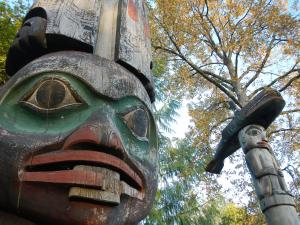 Time to get off the fence and see what happens.

I have two big hurdles in this endeavour. One is the quality of my camera but hey, you work with what you've got! If I can sell a few photos then I can buy a better camera. That is the way it goes. Two, I need to improve on my photo editing skills. Looking at the list of recently sold photographs it is obvious they are highly edited and photoshopped. I tend to be fairly old school when it comes to taking pictures. It is a good shot or it isn't. Save or delete. I have made it a point not to crop or edit my photos in any way. Now with all the editing tools it is possible to take an ordinary photo and make it something much more. Edit or die seems to be the new trend.

Actually there is a third hurdle. Self promotion. I need to work on that.