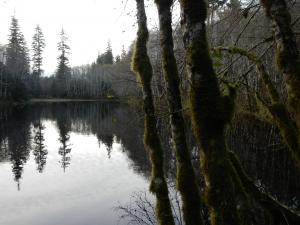 I took around 20 images on my walk and was pleasantly surprised with the results. This image immediatly lept out at me and is so completely different from any image I have ever taken. The lighting was perfect, the rain was perfect and I am proud of this shot.

Google+ seems to be the way things are heading. I have spent the last few days adding a G+ profile which will be focused mostly on my photography endeavours interspersed with some of our cruising adventures. Drop by and say "hi".

Opened a new contest yesterday. http://fineartamerica.com/contests/a-different-look-at.html?tab=overview

Have a look and see if you have something you want to enter.

Temperatures are dropping, sunset tonight was at 3:48. There is light snow on the more distant mountains but I'm thinking we will see it here in the next 10 days to two weeks. Woohoo!!!! Snow pictures.