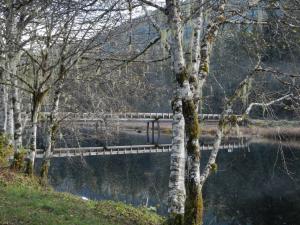 It is pouring rain outside at the moment and too dark out to think about grabbing the camera and going for a walk. Editing shots taken while hiking with a friend a few days ago and am pleased with what I got.
I have started experimenting with photo editing tools and uploaded my first attempts last night. In general I am pleased with how they came out and can see how and why people get hooked on altering photos. I used three photos that I normally would have been deleted for one reason or another and spent about a half hour each cropping and editing. I'm still not sure this is the direction I want to take and have put the altered photos in a seperate catagory as in my mind they no longer classify them as actual photography.

Any thoughts on editing? How much time do you spend on editing a photo and is it something you always do or only sometimes?